AN OFFERING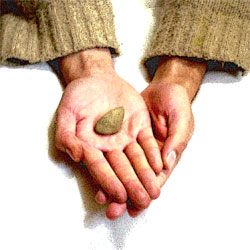 Many of you know
that I have been working towards offering diverse resources and services for the Vaisnava community and the large public since early 2002. There is so much more that could be done to further the interests of the tradition – I feel as if we'd barely scratched the surface. This portal is a list of all of my open project files with notes on future prospects for growth and continuity.
CALL FOR FEEDBACK AND PARTICIPATION
The vast majority of the projects
featured have been initiated with an aim for long-term sustenance via community participation; I have had the vision and the know-how for getting them started, yet I lack the means to maintain and develop them all forever on my own. As such, this site is a call for priority evaluation and community participation.
Please take the time to review
the the contents of the site and give your feedback on which among the projects you feel are worth most attention. Please also share practical suggestions on how sustaining all the projects transform from theory into practical reality. Even, volunteer according to your means and share a piece of the precious burden yourself.
IN THE NEWS – LATEST 6 ENTRIES
Synopses of the latest six entries
filed under projects, news and assistance tasks are listed below.
Date

Feb 23rd 2008 - 19:15 GMT

Description

This project index is indefinitely frozen. It never generated the response I had hoped would follow from the target audience of the countless projects realizing how much was going on, and how insane it was for a one man undertaking. In fact, there was hardly any response at all. That in itself told me a whole long story of its own on the lack of a noteworthy ongoing need for much of what I've worked on.

Readers of Vraja Journal know more details about my ongoing winding up of the extensive services in favor of a more contemplative, internal life. I need to give more focus to my own practice and personal needs, cutting down on activity that forces me to compromise on aspects of my life that have risen to the forefront and keep me in a constant awareness of their priority.

Please see the entry link (below) for a synopsis of what's to follow with the undertakings documented in this index. Announcements of the few future updates that are still to come in the upcoming months before everything is finalized, all files closed and my online Gaudiya legacy archived, will be found at Vraja Journal.

In closing, I wish to express my heartfelt gratitude to all who had sympathy for what I tried to do for a shared good, and especially to those few precious souls who offered a helping hand at times of need. I wish that all would forgive the plenitude of shortcomings in my work and remember the earnestness of my intention with warmth. It was an offering of goodwill, a burden of love I bore, a contribution with which I strove to address a need I perhaps naively wished would have been there in a capacity greater than time proved it to be.

Perhaps the visions I shared with the countless open files listed here serve to inspire a future where the demand grows and justifies extended attention to practical endeavors that carry them to more substantial conclusions. May there be happiness, good will and wisdom of spirit for all.

Available at
Feedback
Comment on this news item: Send feedback.
Date

Jun 10th 2007 - 05:07 GMT · Updated: Jun 10th 2007 - 05:08 GMT

Description

The Gaudiya Grantha Mandira has, since a long time, been running on an old, unworthy site engine that hasn't had the flexibility to be adapted to all our needs. Moreover, some aspects of the outdated code just fell to pieces last autumn with a software update, leaving some aspects of the site unusable.

The phoenix is rising from the ashes at last. A new and wonderful Gaudiya Grantha Mandira is in the works, and a great deal of functionality is already online! Please take it for a test drive and send us your precious feedback.

Available at
Feedback
Comment on this news item: Send feedback.
Date

May 25th 2007 - 14:47 GMT

Description

Over the recent months, many of our sites have been subject to both feedback form spam (received by us) and form hi-jacking abuse for spam purposes.

Vulnerabilities have now been addressed across all sites, and I should now be enjoying a decrease of spam in my inbox. Those gremlins, they make me waste my precious time on unnecessary tasks.

Available at

All across.

Feedback
Comment on this news item: Send feedback.
Date

Mar 6th 2007 - 02:36 GMT

Description

Translation and editing, as well as the editing of old translations of Babaji Maharaja's works, is gaining new momentum. There is a new aspect to our publishing work that deserves a mention, in that we could use some help.

In ensuring the integrity of all these precious works, I would like to see all our working files contain one paragraph of transliterated Bangla followed by the English translation, something that'd allow for easy checking of integrity against the original. We need to have all of Babaji Maharaja's books keyed in.

I am doing this as I proceed with Bhakti-tattva-vijnana, I transliterate a paragraph and then translate the same. I find it an invaluable aid for many reasons, not the least due to my being able to move my eyes over and locate things in transliterated Bengali a whole lot faster than in Bengali script.

Everyone interested in transliterating these wonderful works of theology and rasa should kindly express their interest and get in touch with me.

Available at
Feedback
Comment on this news item: Send feedback.
Date

Jan 15th 2002 - 18:30 GMT · Updated: Mar 6th 2007 - 02:31 GMT

Description

There's no end to text to be transliterated.

Some texts need to be transliterated for including in our publications, some for quick reference in editing and verifying translations, and some for research and archival purposes.

Much of what's transliterated will also become openly available.

Available at

Click the title link.

Feedback
Comment on this news item: Send feedback.
Date

Feb 24th 2007 - 16:14 GMT

Description

Those of you who've been reading Vraja Journal know that I've had to trim down my project activities over the last two weeks or so due to my wife's having undergone an operation, calling me to take on the bulk of her housework and so forth. I expect her full recovery to be taking anything from two weeks to a month.

With the project index online for a bit over a month now, I gather from the (lack of) public interest level that community participation that'd facilitate the giving of proper focus to the entire range of projects in the index is not a present day reality.

As such, in the weeks to come I will be working towards trimming my own participation down to the bare essentials, both to give more room to my own bhajana as well as to give proper focus to works that are particularly substantial. If you are interested in weighing in, please use the "Send feedback" links in the project entries.

Expect to read reflections on all things related at Vraja Journal, and news entries here whenever reflections crystallize into something concrete.

Available at
Feedback
Comment on this news item: Send feedback.
---